Blackwater Misclassification Class Action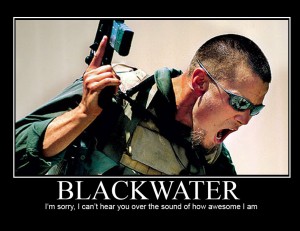 Scott Bloch filed this action for $240,000,000 in damages for thousands of current and former Blackwater contractors who were classified wrongly as independent contractors when they were actually employees.  The IRS has determined in numerous cases of employees who filed SS-8 forms that they were clearly employees and in no way could be considered independent contractors.  The suit also seeks damages for fraud and deceptive trade practices.  This company is trying to distance itself from its past behavior and has changed its name twice, calling itself Xe Services, and now "Academi."  You may have been affected and deprived of wages, benefits, lost unemployment insurance contributions and other damages on account of this misclassification.  Go to the questionnaire below to contact us about becoming involved. Learn More About This Landmark Case If you wish to read more about this case, you can read the press release here RELEASE that went out with the filing of the action.  To read press coverage on this case, go here. This is a class action and as such it seeks to redress wrongs to a class of individuals who are similarly situated.  The decision of whether to grant class certification is an important stage of class action litigation and is subject to many factors and intense analysis.  Some of those factors are addressed in the Complaint file in the case. Read the Amended Complaint here  filed in the United States District Court for the District of Columbia.
Filling out the questionnaire does not establish an attorney-client relationship.  Nothing herein is intended to provide legal advice.  Only if a person becomes a client of the law firm by signing a fee agreement will such a relationship be established.  Prior results do not guarantee future outcomes. Case results vary dramatically depending on specific facts and circumstances.  Examples of results in cases above do not guarantee any specific results in any other case.