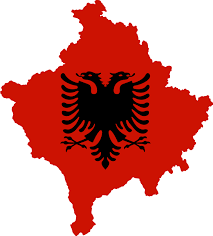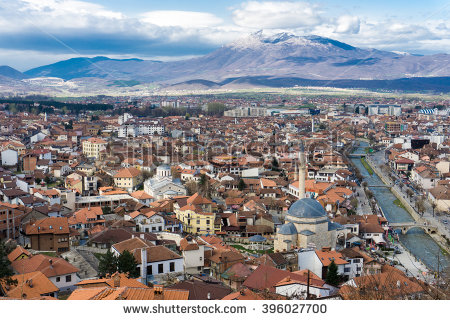 Defense Base Act cases in Kosovo  (see below in Albanian)
Scott Bloch has been representing many individuals in the Republic of Kosovo before the courts in the United States both under the DBA and in civil court cases.  He is proud to represent individuals from this country who have helped America in its causes abroad.  He has visited Kosovo in December of 2015 and met with many clients and conducted depositions.  Claims range from physical injuries to PTSD or diseases of the lungs or combinations of these. He has also represented widows of individuals who died in Afghanistan or Iraq. Individuals work overseas for the United States military in a variety of occupations including drivers, mechanics, construction, food services, MWR, environmental, and others.
Scott Bloch has championed the cause of contractors working abroad, bringing several class actions like the DBA class against contracting companies and is trying to change the way the do business to prevent abuses to contractors.  If you wish to fill out a questionnaire, go to DBA questionnaire – Albanian or in English here DBA Questionnaire-Intake – Enlgish.
Testimonials
The following testimonials come from existing clients in Kosovo, but they do not guarantee outcomes in your case, as each case is subject to its own facts, persons and proof:
Best DBA Lawyer
I have to admit that if ti wasn't for Mr. Bloch's professionalism and dedication, my case would have been unresolved. I strongly recommend him to be your workers' compensation lawyer. You will realize that you have elected a lawyer who does not just go to a mediation praying for God's help only, he does both the prayers and HIS own job. He is the best!
Hired attorney
Posted by Beka from Kosovo

Scott Bloch- the best lawyer I have ever seen!
Mr. Bloch is a very professional, communicative and helpful lawyer. He defended my case and helped me a lot, even though my case was weak because of the time limit. The other side considered my case as time barred but Scott Bloch did the best and defended my case professionally. I was amazed as how he defended my case. Mr. Bloch pays attention to details and goes to…
5.0 stars
Posted by Avni from Kosovo
December 7, 2016
I would like to express my gratitude to this gentleman. I have to be fair and admit that I contacted quite a few lawyers before I found Mr. Bloch, but he was the best. He does not seem to talk much but whatever he says is valuable. His work settled my case and enabled me to take care of my own treatment without financial difficulties. He is so transparent and informed me about each and every step. Please consider him and give him a chance to become your attorney and you will never regret.
5.0 stars
Posted by Syla
He is the right attorney for your case. I strongly recommend him for your case. He brought my case into carrier's attention and finally resolved it. He is so welcoming and hard-working. His work capacity and professionalism make him an established DBA lawyer.
5.0 stars
Posted
Great DBA lawyer
Posted by Musli 

Mr. Bloch took my case and promptly resolved it. He never failed, never missed any appointments, or anything. I must be thankful to him for the rest of my life for resolving my DBA case. Other attorneys did not even dare to take my case because they were saying that it is a complicated case. I realized they were not willing to spend much time and efforts in my case, but Mr. Bloch did well. He was my only hope, and finally made me realize that he must be listed as the best attorney. Thank you Mr. Bloch. Musli from Kosovo.
Posted by Arben 

Mr. Bloch is "the man", like they say. Please hire him for your DBA case because his extensive experience and professionalism will save your case and you. I was very content with the way he communicates things and how he always kept me updated about any steps that were being taken. I was so surprised to find out that this lawyer, who lives in the U.S. is able to hear every single word I said, analyze it, and then give me his best advice. I am definitely happy that my case is resolved, but I sort of feel sad that I may not be able to keep in touch with him. I strongly recommend this lawyer. Arben.
5.0 stars
Posted by Smalaj 

Mr. Bloch is the most helpful attorney. He is precise, calm, cooperative and very successful. I do thank God and then his family that created this person and I got the chance to enjoy his luminous success. He finally resolved my DBA case in a very successful manner. Please contact him if you want your case to be treated lawfully and successfully. Smalaj from Kosovo.
Bloch Meets with Mayor of Ferizaj:
Publikuar më: 
Ditë më parë në zyrën e tij, i pari i Ferizajt, Agim Aliu pati një takim të veçantë. Avokati me famë botërore i specializuar në fushë ne mbrojtjes së të drejtave të punëtorëve që angazhohen nga Shtetet e Bashkuara të Amerikës në kampe të ndryshme ushtarake anekënd globit, Scott J. Bloch ishte vizitori i Ferizajt, me ç 'rast u prit nga i pari i qytetit, Agim Aliu bashkë me shoqëruesin e tij, mësimdhënësin e gjuhës angleze, Fidan Rexhepi.
Në këtë takim miqësor u diskutua për një varg temash, kryesisht të fushës së angazhimit të ferizajasve dhe qytetarëve të rajonit tonë në kampe të ndryshme ushtarake në Lindjen e Mesme. Kryetari Aliu tha se punonjësit e angazhuar përmes këtyre skemave i kanë dhënë një ritëm të jashtëzakonshëm ekonomisë lokale, duke hapur shtigje investive në gjithë territorin tonë. Ai tutje tha se të ardhurat që sigurohen nga angazhimi i qytetarëve tanë në këto kampe, janë mjete domethënëse në ekonominë tonë lokale.
Tutje, avokati Scott J. Bloch nga Uashingtoni, ish punonjës i administratës Bush në Shtëpinë e Bardhë, tha se ka pasur një eksperiencë të jashtëzakonshme me dhjetëra raste të ferizajasve por edhe qytetarëve të tjerë anekënd botës në mbrojtje të të drejtave të tyre, përgjatë kohës sa kanë shërbyer për Shtetet e Bashkuara të Amerikës. Firma e tij ligjore Scott J. Bloch Law është ajo që ka ndihmuar raste të shumta edhe të bashkëqytetarëve tanë në kompensimin e punëtorëve të angazhuar në këto sfera sipas parashikimit ligjor në fuqi.
Vizitat e tij në Kosovë tha se janë një eksperiencë e veçantë, ndër to dha përshtypjet edhe për takimin me të parin e Ferizajt, Agim Aliu ku u diskutuan një mori temash. Ky i fundit, duke shprehur kënaqësinë për këtë takim, falënderoi avokatin Bloch për gjithë angazhimin për qytetarët ferizajas, përkatësisht rastet e përfaqësuara nga ana e tij.
Kryetari Aliu takoi avokatin amerikan Scott J. Bloch, mbrojtësin e të drejtave të punëtorëve shqiptarë në Afganistan dhe Irak
Other information
He appeared internationally in the documentary "Fogotten Heroes" about the plight of contractors abroad who are injured and mistreated by the contracting companies and insurance companies.  See interviews here:
If you have a claim of injury, whether physical or psychological or both, please go the the questionnaire so that attorneys can assess your case and get back to you.  You have rights under U.S. law even though you are not a United States citizen.
Since the Iraq and Afghanistan campaigns began, there have been over 100,000 injuries, many permanent and disabling, and over 4,000 deaths of contractors
Many of the contractors are former military, many of the private security detail contractors are very recent military who perform many of the functions of U.S. Soldiers
Others gather unexploded ordinance, provide additional security or support for military security of base, and perform a myriad of support functions such as transportation, fire fighting, and so on
As a result of some of the contractor injuries, many have sustained traumatic brain injuries and psychological injuries that go untreated.  Some have committed suicide, others have lost homes, property and their families have split up under the stress of the insurance companies not paying for medical bills or disability checks called for under the law
The Defense Base Act requires contractors to maintain insurance and provide medical benefits, and disability benefits to injured workers in Iraq or Afghanistan or on a base where the contractor has work under a contract with the U.S.
The law requires this coverage, but many of the contractor are not receiving their benefits, medical and otherwise, conditions are being untreated, and some are simply left for dead when they try to access the benefits required under the law
Some attention has been drawn to the plight of both military and contractors who have been untreated for TBI and Post Traumatic Stress Disorder, PTSD, as well as going without benefits because the insurance companies simply like to delay or deliberately refuse to pay for medical care or disability
Congress held hearings on the plight of the injured contractors and the improper behavior of the insurance companies and the contracting companies in denying benefits to Americans working in Iraq and Afghanistan in support of the war effort
Articles that reflect some of this can be found at http://www.americancontractorsiniraq.org/
If you are wanting help with problems relating to your own DBA case, fill out this questionnaire.
Filling out the questionnaire does not establish an attorney-client relationship.  Nothing herein is intended to provide legal advice.  Only if a person becomes a client of the law firm by signing a fee agreement will such a relationship be established.  Prior results do not guarantee future outcomes. Case results vary dramatically depending on specific facts and circumstances.  Examples of results in cases above do not guarantee any specific results in any other case.
Nëse keni ndonjë ankesë për lëndim, qoftë ai fizik apo psikologjik apo të dyjat, ju lutemi plotësoni pyetësorin në mënyrë që avokatët të mund ta vlerësojnë rastin tënd dhe të ju kontaktojnë juve. Ju keni të drejtë ankese sipas ligjeve të Shteteve të Bashkuara të Amerikës edhe pse ju nuk jeni qytetar i Shteteve të Bashkuara të Amerikës.
Që prej se kanë filluar operacionet ushtarake në Irak dhe Afghanistan më shumë se 100,000 lëndime janë paraqitur, ku disa prej tyre kan qenë lëndime të përhershme dhe kufizues të aftësive për të punuar dhe mbi 4,000 vdekje të kontraktorëve/punëtorëve.
Disa prej kontraktorëve janë ushtarë të mëhershëm, disa  kontraktorë/punëtorë të sigurimit privat tani janë ushtarak  të cilët kryejnë shumë prej detyrave të ushtarëve të Shteteve të Bashkuara.
Të tjerët mbledhin mjete të pashpërthyera, sigurojnë sigurim shtesë apo ndihmojnë sigurimin ushtarak të bazës dhe kryejnë shumë detyra mështetëse si transportim, zjarrfikje dhe të tjera.
Si pasojë disa prej kontraktorëve/punëtorëve të lënduar u kanë ndodhur lëndime traumatike të trurit dhe probleme psikologjike që janë lënë të pa trajtuara. Disa prej kontraktorëve/punëtorëve kanë bërë vetvrasje, disa kanë humbur shtëpitë e tyre, pasurinë dhe familjet e tyre janë ndarë përshkak të stresit që kompanitë e sigurimit u kanë shkaktuar duke mos i paguar faturat mjekësore apo qeqet e paaftësisë për të punuar të cilat janë të caktuara me ligj.
DBA apo (akti fundamental i mbrojtjes së punëtorëve) kërkon prej kontraktorëve që të paguajnë sigurim dhe pastaj të sigurojnë përfitime mjekësore dhe përfitim të paaftësisë për të punuar për ata punëtor që janë lënduar në Irak dhe Avganistan apo në bazën ku ata kanë punuar nën kontratë të Shteteve të Bashkuara.
Ligji kërkon këtë mbulim të shpenzimeve por shumë prej kontraktorëve/punëtorëve nuk po marrin përfitim dhe se gjendjet e tyre mjekësore nuk po trajtohen dhe disa janë lënë pothuajse të vdesin kur ata tentojnë t'i çasen përfitimeve që parashihen me ligj.
Vëmendje i është kushtuar situatave të rrezikshme që pjestarët e ushtrisë dhe kontraktorët/punëtorët i kanë përjetuar dhe të cilët janë lënë të pa trajtuar për problemet me TBI (Lëndim traumatik i trurit) dhe Çrregullim të stresit post traumatik ÇSPT, poashtu  janë lënë edhe pa beneficione sepse kompanitë e sigurimit kanë tendecë që ti vonojnë apo me qëllim ti refuzojnë pagesat për trajtim mjekësor apo paaftësi për punë.
Seanca e kongresit e mbajtur në lidhje me situatat e rrezikshme që kontraktorët/punëtorët e lënduar i kanë përjetuar dhe sjellja jo e duhur e kompanive të sigurimit dhe kompanive kontraktuese për refuzimin e benificioneve për Amerikanët të cilët kanë punuar në Irak dhe Avganistan për ta mbështetur orvatjet e luftës.
Gjithashtu shikoni këtë: http://www.usatoday.com/news/military/2010-04-21-war-contractors_N.htm dhe http://www.truthout.org/article/private-contractors-outnumber-us-troops-iraq
Nëse po kërkoni ndihmë për problemet të cilat janë të lidhura me rastin tënd të DBA, (akti i mbrojtjes së punëtorëve) plotësojeni këtë pyetësor.
Plotësimi i pyetësorit nuk themelon marrdhënie klient-avokat. Asgjë në këtë qështje nuk është për të siguruar këshillim të ligjshëm. Vetëm nëse ai njeri bëhet klient i zyrës së avokatëve duke e nënshkruar një marrëveshje për mbulimin e pagesave atëher do të themelohen marrdhëniet klient-avokat. Rezultatet e mëparshme nuk garantojnë rezultate në të ardhmën. Rezultatet e rastit varen shumë nga faktet dhe rrethanat e veqanta. Shembujt e rezultateve në rastet e mësipërme nuk garantojnë rezultate të veqanta në raste të tjera.