You need a staunch advocate for your rights
Scott Bloch has long been a staunch advocate for employees and workers who have been wrongfully terminated, and had their individual rights violated.  Recently he has obtained results for employees being denied their pay, their rights, and their retirement benefits.  He filed a class action on behalf of Marshal Service employees before EEOC, and has filed a collective action recently against a national food service provider on behalf of thousands of employees who have been denied overtime benefits.
Recently he filed a class action against private security contractor Xe Services, formerly called Blackwater Worldwide, for in excess of $60,000,000 for benefits and withholding taxes denied to thousands of employees who risked their lives in Iraq and Afghanistan to protect high ranking officials and dignitaries of the United States as personal security specialists.  See PRESS RELEASE Suit against Xe Blackwater concerning that unfortunate mistreatment of these brave workers.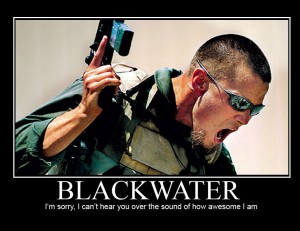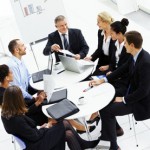 He was the firm specialist in the practice of Employment Law as  partner in a prestigious Midwestern Law firm and practiced in the federal, state, and administrative courts, and before EEOC, and human rights commisions. Following this, he became the lead employment enforcer for the federal servants worldwide, garnering victories for large numbers of employees who had been wrongfully terminated, demoted, or otherwise deprived of their rights as civil servants.  He brought prosecutions before the Merit Systems Protection Board (MSPB) and Federal Courts, appearing in the United States Supreme Court in Whitman v. FAA concerning allegations of wrongful drug testing and Fourth Amendment issues.  In protecting thousands of federal employees, he obtained stays of adverse personnel actions in high profile cases involving the Drug Enforcement Administration, Department of Justice, the Commerce Department, and the National Aeronautics and Space Agency, the Department of the Interior, and the Environmental Protection Agency, to name a few.
He created an entire unit to enforce the employment rights of service members, the USERRA unit.  He has brought a class action against a federal agency for systemic violations of USERRA and Veterans Preference Laws, which settled last year for an undisclosed sum.  In government, he brought the first ever prosecutions by a federal agency under USERRA in the statutes' ten-year history.  These were successful.  He testified before the House Veterans Affairs Committee about the abuses of employee rights.  Read that testimony here at page 23 of the 108th Congress House Veterans Affairs Hearing on June 23, 2004, "Protecting Those Who Protect Us."  One dramatic example of what Bloch accomplished came when a member of the National Guard was deprived of his pension with the U.S. Department of Health and Human Services after being discriminated against because of his service to our country.  Bloch got him his full benefits in a few months, after the Department of Labor put him through 7 years of run arounds and no results.  Read about it here.
He testified before the late Senator Edward M. Kennedy's Labor committee in 2007, concerning the ways in which the Department of Labor had fallen down on the job in protecting employment rights of federal workers, and how under his leadership in the Office of Special Counsel, he had overcome the bureaucratic inertia of other agencies and cut through the nonsense to help protect employees who needed immediate assistance.  Read his testimony before the Honorable Sen. Edward Kennedy.
Scott Bloch has lectured nationally for 25 years on employment law issues to human resource professionals, federal employees, plaintiff's lawyers, and a host of others in an effort to spread the word – we do not need to violate employee rights to run businesses, or to run our government.  In fact, efficiency is improved and output increased when we treat employees right as valued members of the team.
One of his priorities was cleaning up the system of investigation and prosecution.  Through innovation and inspiration, he was able to reduce his agency's ten year backlog of cases while increasing positive referrals and improved results.  Look at the charts below that appeared in the Annual Reports of the U.S. Office of Special Counsel, showing spectacular results in overcoming inefficiency and expediting worker complaints without sacrificing quality, and increasing results for thousands of employees worldwide in hundreds of departments of government such as FAA, Defense Department, Forest Service, Health and Human Services, NASA, EPA, the Department of Justice, Commerce Department, USDA, the civilian forces working on bases, and foreign State Department Posts.
Individuals who have been aggrieved in their employment rights needed a tough advocate who was willing to publicize results. Scott Bloch was and is that advocate.   These "ordinary heroes," as Bloch as called them in FDR_Speech_San_Antonio_8-22, require a champion to back them when powerful politicians and rich companies come after them.
Private suits under the False Claims Act form an important part of the policing of integrity in corporate America from defense contractors to financial services corporations.  Scott Bloch has long defended the rights of these brave individuals.  He did so in private practice for many years before becoming the chief protector of whistleblowers nationally, and internationally, as the United States Special Counsel.  Not only did he protect whistleblowers, but he brought to light the important and shocking conditions these public servants all over the world brought to light.
Dallas morning news reported how Scott Bloch took on the federal government's cover up of near misses at Air Traffic Control facilities and fraudulent assignment of pilot errors to cover up FAA errors.  Scott Bloch took on Southwest Airlines for fraudulent cover up of dangerous cracks in the fuselages of aircraft in passenger service, which was reported nationally in USA Today, The Washington Post, Tom Costello story on whistleblowers and grounding of Southwest flights, CNN, The New York Times,NPR, and  The Today Show on NBC.  Here is the Honorable Scott J. Bloch's testimony before Congress explaining the dangerous avoidance by FAA and the airlines of their duty to report and fix violations of Airworthiness Directives.
In uncovering environmental safety, a recent opinion piece credited Bloch with making a difference in Federal Prisons in 2007 as well as today, due to heroic interventions on behalf of whistleblower Leroy Smith.  This originally broke nationally onNational Public Radio in which Bloch and Smith explained the cover up and refusal of the Department of Justice to do anything about the dangerous emissions of chemicals.
In the arena of Financial Services fraud, Scott Bloch intervened on behalf of the government in the Pequot Financial Services insider trading whistleblower retaliation case.  The case garnered significant publicity and hearings before the Senate, and recently the SEC concluded that Pequot was guilty of insider trading which resulted in an large settlement.  The whistleblower whom Bloch backed after he came to Bloch as head of the Office of Special Counsel, recently settled his claims against the SEC for retaliating against him when he brought Pequod's misdeeds to light, and complained that Pequod's CEO was being given a pass for political reasons due to his association with the President of the United States.
In the arena of Public Integrity, Bloch became very well known and upset powerful people in the party that appointed him to the Senate-Confirmed Post for protecting whistleblowers.  His work in upholding the law under the Hatch Act caused high ranking officials to have to leave office, including the head of a large federal agency that handles all government contracts and buildings, as well as a United States Attorney, and an Inspector General.  In addition to revealing wrongdoing in government on National Public Radio, he also protected the whistleblowers (see US News Profile on Bloch May 2007) who brought these matters to the government's and the public's attention.  He also obtained a special appropriation in order to do the extensive investigation and ultimate report he asked the task force to produce.  That official report came out recently, finding misuse of government resources by the White House and administration officials to get candidates elected across the United States.  Its release was simultaneous with the White House abolishing the Office of Political Affairs that had been in place for over thirty years.  See Washington Times Bloch Editorial on Hatch Act Report on this momentous victory for public integrity.
He has dedicated himself to protecting whistleblowers in the private sector in recent government contracting problems in missile defense contracts, Iraq and Afghanistan, pharmaceutical company cover ups, and aviation false claims cases.   He recently settled a case favorably for a high level employee of a defense contractor who brought to light irregularities in reporting and false claims investigations, and was forced to leave his position.  He is currently involved in a government contracting dispute involving officials who were imprisoned for bribery and violations of anti-kickback laws.
Persons who are willing to come forward with information that is important to the public need an advocate who has been battle tested.  Contact us for a free consultation.