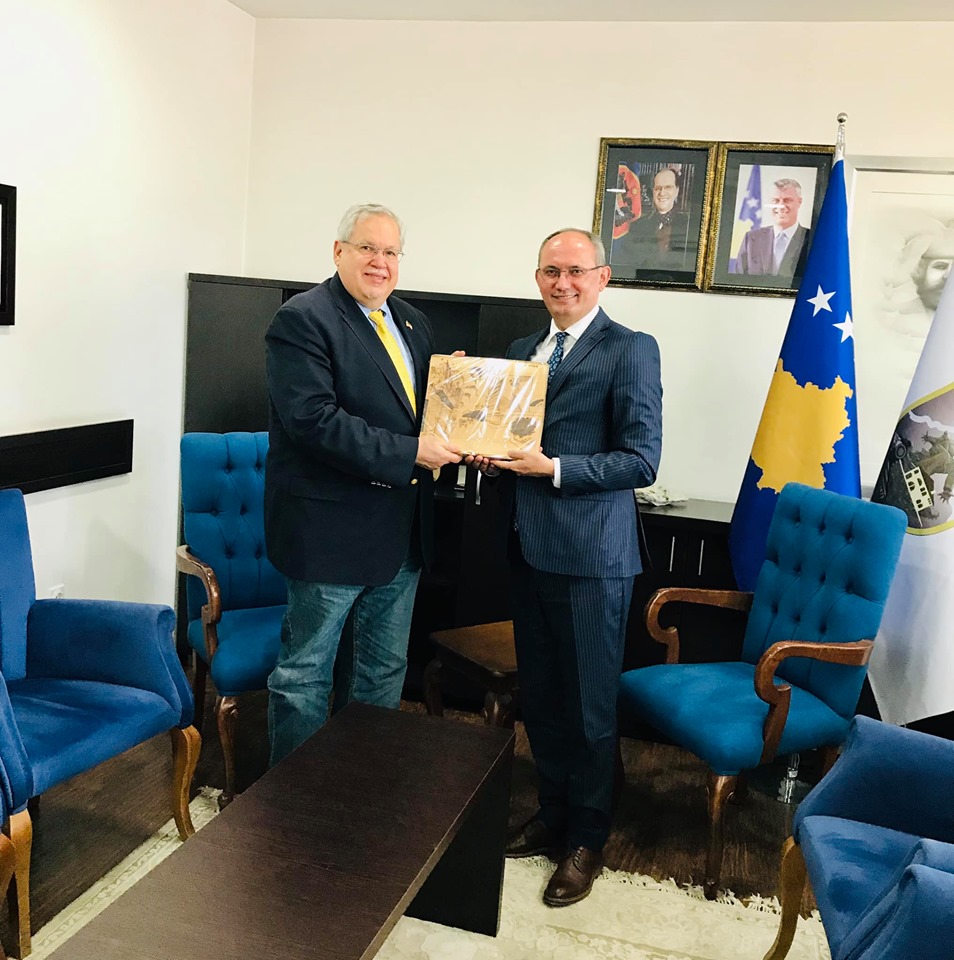 Scott Bloch met with the mayor of Ferizaj in Kosovo, the Honorable Agim Aliu, on May 13, 2019, during a trip to the Balkans to meet with clients and to defend depositions.  During his meeting, the Mayor expressed the strong bond between the United States and Kosovo, first in the help the United States provided in Kosovo's becoming independent as a country in 2008, and also in the Bondstiehl base in Kosovo, as well as the many jobs American companies have provided through contracts with the military in Afghanistan and Iraq, as well as Kuwait.
The meeting was cordial and focused on the good that Bloch has been able to achieve for Kosovars who live in and around Ferizaj in getting their benefits under the Defense Base Act and providing many families with what they need to survive, and boosting the local economy in the process.
The mayor expressed that he was impressed with the level of commitment Bloch had shown to the citizens of Kosovo over many years in providing individuals and families with hope.  The article that appeared in the local Ferizaj newspaper stated:



"Further, attorney Scott J. Bloch from Washington, 
former employee of the Bush administration
at the White House, said there was an extraordinary 
experience with dozens of cases of 
Ferizajas as well as other citizens throughout 
the world in defense of their rights over 
time how many have served the United States. His legal firm Scott J. Bloch Law is what 
has helped many of our fellow citizens to compensate workers engaged in these spheres 
according to the legal enactment in force."
You may read more here:
Kryetari Aliu takoi avokatin amerikan Scott J. Bloch, mbrojtësin e të drejtave të punëtorëve shqiptarë në Afganistan dhe Irak